Concrete Sealers for Fresh & Salt Water
Stamped Concrete
Antique Staining
Staining and Sealing Stamped Concrete Pool Decks in Lubbock Texas  
Our antiquing Concrete Stains are available in 29 beautiful, unique colors.  Transforming stamped exterior concrete surfaces with style and your home complimenting the decor. 
Salt Water Pool Sealers
Sealer options for Fresh Water Pools as well as Salt Water Pools.  Our Salt Water pools are sealed with siloxane modified MMA. Designed for exterior surfaces with improved resistance to de-icing road salts, pool decks with salt water pool systems, rain, sleet and snow. 
Siloxane modified MMA provides a non-yellowing, protective coating. Available in Gloss or Matte Finish. This unique siloxane modified methyl methacrylate formulation provides superior water and salt resistance compared to standard acrylic sealers. High performance concrete sealer is great for pool decks and patios. Low viscosity and excellent penetration.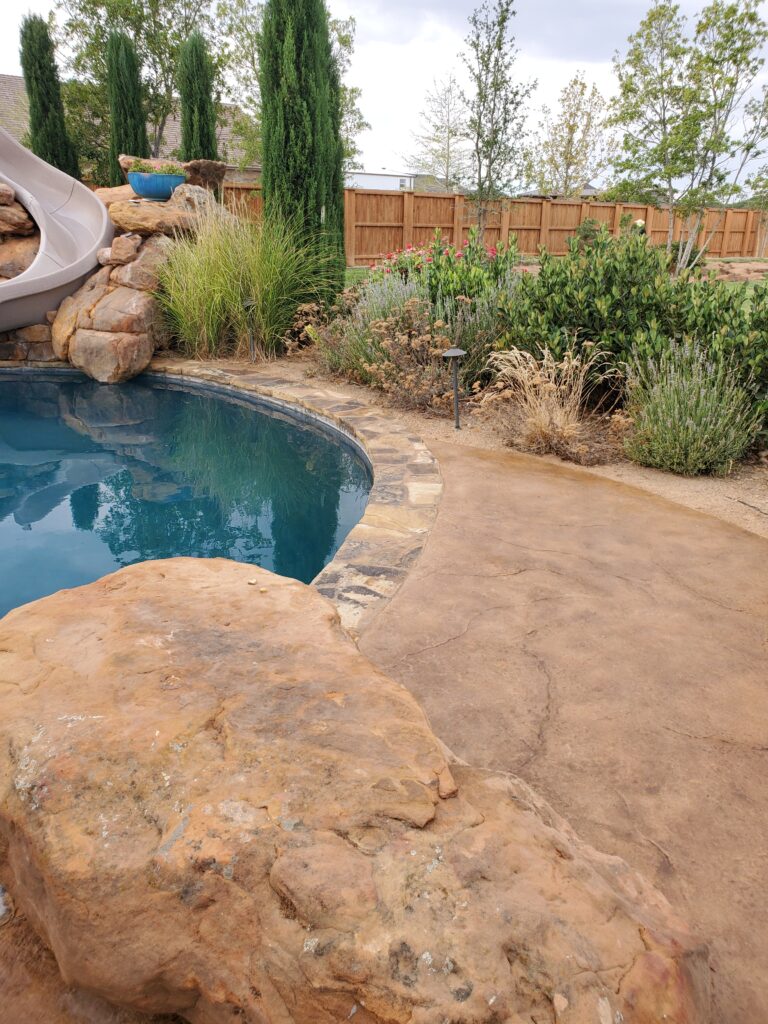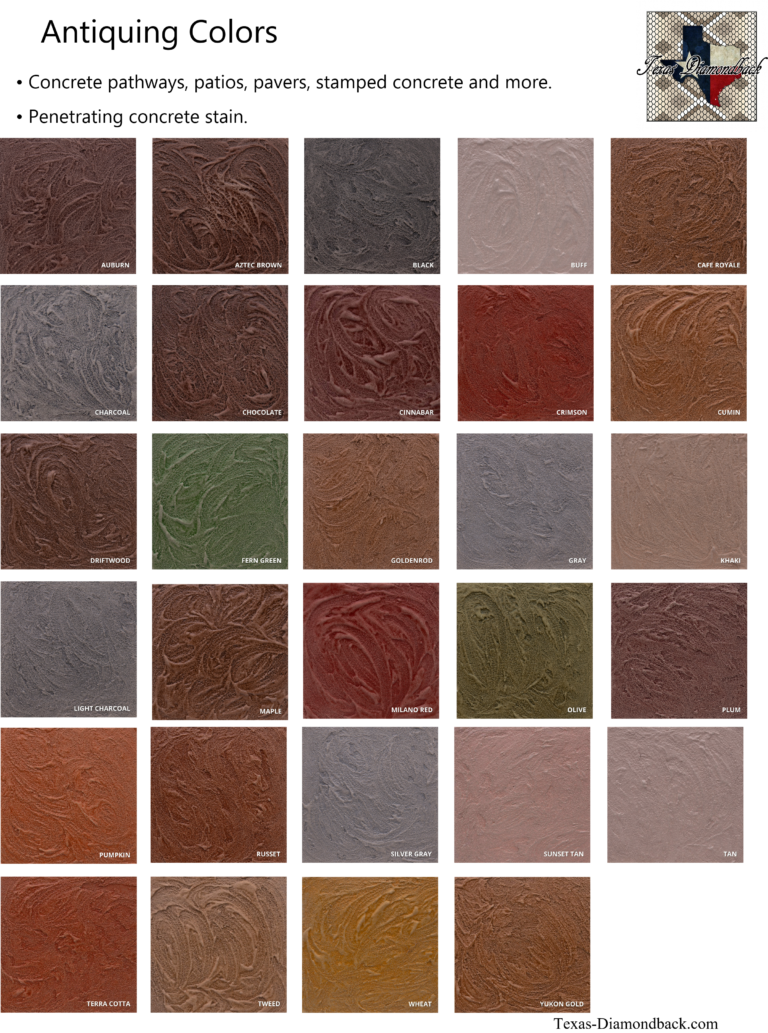 Antiquing Concrete Stain Colors
With Antiquing Concrete Stain we add or restore color to previously stained concrete. Ideal for pool decks, driveways, walkways, patios, or any stamped concrete area where color has faded. Our premium staining formula may be applied directly over existing sealed concrete. When top coated with our top of the line sealers, you have a fade resistant, low maintenance, and easy to clean outdoor living space for years to come. 
Concrete Surfaces have come into their own over last several years, offering an infinite variety of patterns and colors. Stamped concrete provides floor techniques that can resemble stone and brick. The versatility of concrete technology with stains and sealers makes outdoor surfaces like pool decks, patios and walkways much easier to clean and maintain. Outdoor living spaces have become more popular with great areas to entertain guest and expand the home for family members. 
Our Solvent-Based Sealers provide the perfect finish for your concrete antiquing stain. Durable protection for outdoor concrete, texture and color enhancing for stamped concrete or newly stained concrete pavers. 
Free Estimates in Lubbock Texas at 806-438-3407 
Find Inspiration
CONTACT US TODAY FOR YOUR FREE ESTIMATE
Other Products & Services