Skid Grip Slip Resistant
Products
Concrete and Tile Surface Slip Resistant and Skid Grip Products. 
Slip Resistant Products are ideal for areas where floors become slick due to pool, rain and even shower water.  Indoors and out, our products are cost effective and help create a safer environment. We install slip resistant coatings on shower floors, tile floors, patios, tennis courts, changing rooms, pool decks, basketball courts, driveways, steps, porches, walkways, handicap ramps.  We install in any area where an anti-slip surface is required.
Skid Grip:
100% acrylic, slip resistant surface
Superior adhesion and fade resistant colors
Commercial and Residential Flooring Applications
Quick Application
Perfect for handicap ramps, safety areas, walkways, parks, courts, and playgrounds
FLOOR SKID GRIP ANTI-SLIP COATING
Skid Grip is a floor coating with 100% acrylic-texture. For use over concrete, asphalt, or other surfaces where an extremely durable, skid resistant finish is desired.
Skid Grip exceeds ADA standards for anti-slip surfaces.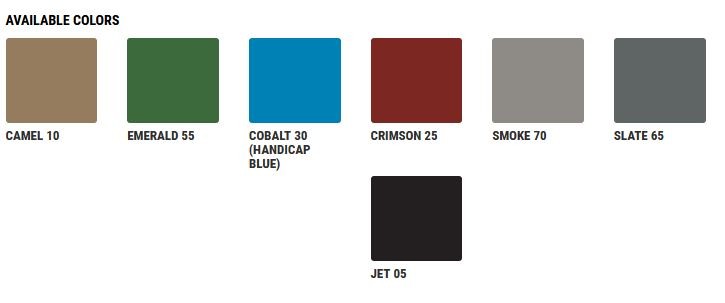 Skid Grip Colors provide a wide range of color choices to add a slip resistant floor coating anywhere needed.
Stone Grip Tile Floor Non-Slip Treatment 
Non-Slip Stone Grip Treatment is designed for Tile Floors. Ceramic and Porcelain Tiles & Stone Floors.
Anti-slip tile and stone floor treatment will dramatically increase traction and improve safety.  Our quick installation process for your slippery tiles will dramatically improve traction even when you floors are wet. Perfect for Interior and Exterior Tile surfaces.
Tile Floor Stone Grip provides slip resistance that surpasses ADA/ANSI guidelines for floor safety. The application creates microscopic treads to increase traction on tile flooring without changing the tile floor appearance. Contact us in Lubbock TX.