Resurface Your Driveway With Texas Diamondback Concrete Resurfacing
Texas Diamondback Concrete Resurfacing has been Lubbock's most trusted and reliable concrete resurfacing company for the past decade. We have served our community by providing quality service to both commercial and residential driveways and patios. With our state-of-the-art equipment, we can restore old, worn-out surfaces back to a fresh, new look.
With over 20 years of experience in driveway stone overlay and repair, we have mastered the art of getting rid of cracks quickly and efficiently. Hence, your investment lasts longer than you ever imagined.
Call today to schedule your free estimate.
How to Tell Whether Your Concrete Driveway Needs Resurfacing
You've probably noticed that the surface of your concrete driveway is getting rougher, cracked, and uneven. It's often hard to tell whether or not your driveway needs resurfacing, but some tell-tale signs will help you decide if it's time to call in a professional.
Check out these five indicators:
Cracks and chips in the surface.

Uneven texture or color.

Unsightly stains or discoloration in the concrete.

Surface roughness that feels like sandpaper.

Fading of decorative finishes on the surface.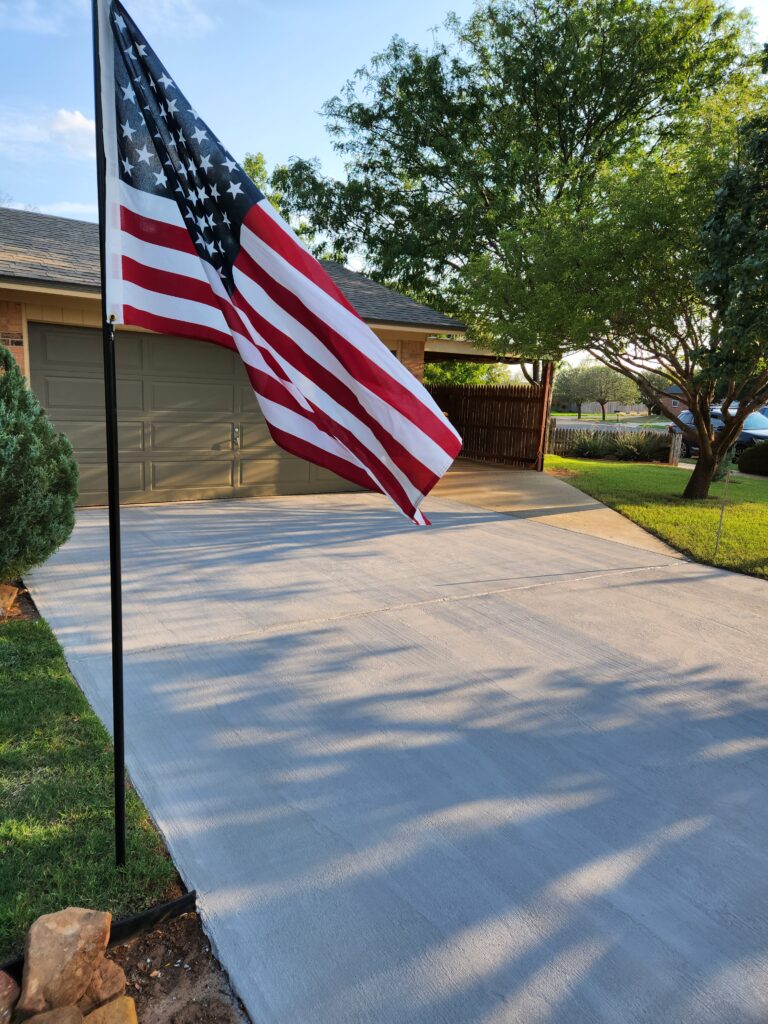 Our Process
If you see any of these signs on your driveway, there's a good chance it could use some work. And if you're putting off the repairs because they seem expensive or inconvenient, we have good news: resurfacing is a simple process that takes only one day and costs much less than you'd think.
Here at Texas Diamond Back Concrete, we've helped homeowners in Lubbock, Texas, and the surrounding areas get the best-looking, most durable driveway they can. And we can help you too.
Our team of professionals is trained to spot signs that your driveway needs resurfacing. If you see potholes or cracks in your concrete, or if it's starting to fade, it's probably time for a makeover. We'll come out and assess the damage, then give you a quote for the work we need.
Once you have an estimate from us, we'll start working on your new driveway as soon as possible.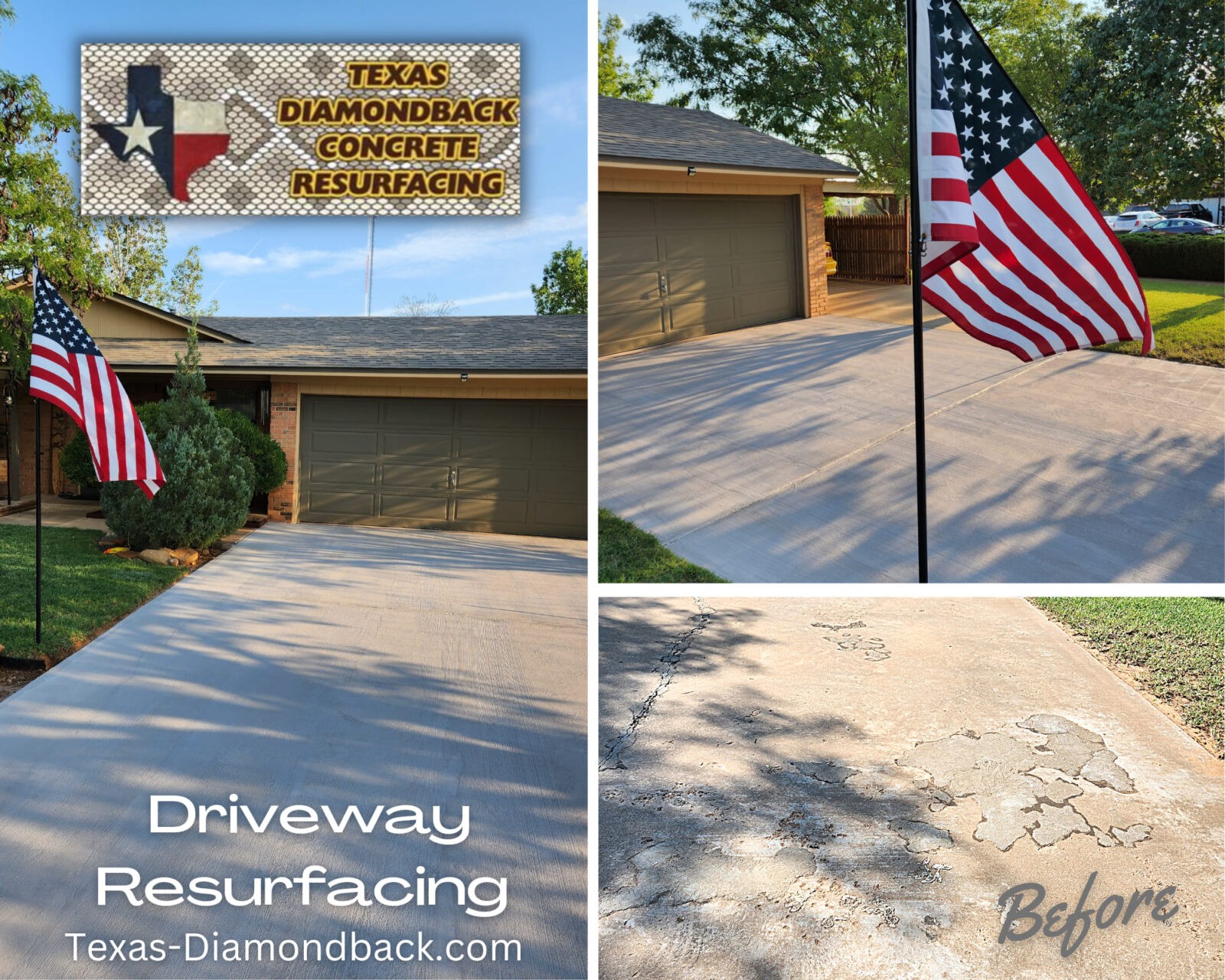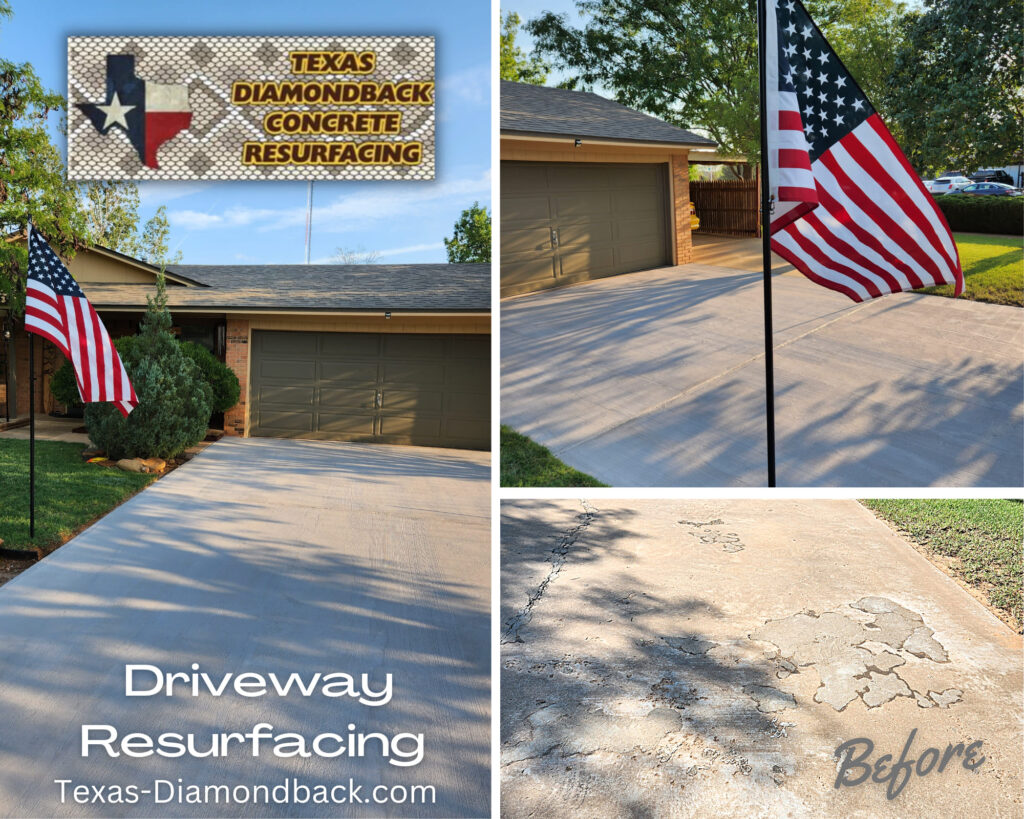 Do I Need Professional Concrete Resurfacing Services in Lubbock, TX?
If you're a homeowner in the state of Texas, there's a good chance that your concrete driveway or sidewalk has taken a beating over the years. Maybe it's cracked, maybe it's faded, or maybe it just doesn't look as nice as you'd like. Whatever the case is, you're probably wondering if professional concrete resurfacing services are worth it.
The short answer is yes.
When considering how dangerous it is to DIY—especially when working with concrete—it's clear that professionals are the best option for this kind of job. After all, if your DIY project goes wrong, there's no guarantee that you can fix any mistakes on your own before they cause even more damage to your property.
And while hiring an expert might seem costly upfront, think about how much longer your driveway or sidewalk will last once they've been professionally resurfaced by someone who knows how to do it right (and safely).
Let us make sure your driveway looks like new again. Contact us today.
Tired of Your Driveway? Choose Diamondback Concrete Resurfacing
At Texas Diamond Back Concrete, we are experts at resurfacing your driveway. We offer a wide range of services to help you get the look and feel you want. From extensive repairs to the most basic resurfacing, we can handle it all.
We pride ourselves on our customer service and attention to detail. Our team will work closely with you through every step of the process, from initial consultation to final completion. We'll give you all the information you need to decide what's best for your home or business.
Ready to learn more? Schedule an appointment today.
Find Inspiration
CONTACT US TODAY FOR YOUR FREE ESTIMATE
Other Products & Services