Custom Outdoor Kitchen Designs
Stylish and efficient modular outdoor kitchens. Featuring cooking spaces, bbq grills, refrigerators, sinks and more. Custom built to meet your needs and budget. 
Have you been dreaming about a custom designed outdoor living space, one of a kind, just for you? Texas Diamondback will give you custom designed kitchen countertops with all the extra amenities that modern day technology can provide. 
Outdoor Kitchen designs come with many important considerations. Materials, Layout and Functional needs for the outdoor living space. Choice of appliances and storage options.  
You choose your setup. We can provide alot of functionality and maintain an efficient use of space. Pick your sink, grill, refrigerator and your countertop and kitchen color options. 
Outdoor kitchens are often designed to function independently from your indoor kitchen. Keep storage in mind to store outdoor cooking and eating utensils and supplies in your outdoor kitchen.  
Your Outdoor Kitchen should be versatile and offer tons of cooking opportunities. Outdoor living and cooking go hand in hand. Cooking outdoors with grilling, baking, smoking, slow-cooking and stir-frying. Having the right tools in your outdoor kitchen is a must. 
Outdoor living spaces do not have to be extra large and super spacious to accommodate your outdoor kitchen. The reality is with the right planning and considerations we can easily design a functional outdoor kitchen even for small backyard spaces. A small kitchen by be a simple straight run, or a small L shaped layout. Smaller outdoor kitchens may only contain a few amenities like a grill, sink and small storage space. 
Whatever size is best for you, we can help you get started designing your outdoor kitchen. Contact Texas Diamondback today, we are happy to set up a time to visit with you in your outdoor living space and work up an estimate for your Custom Outdoor Kitchen design today.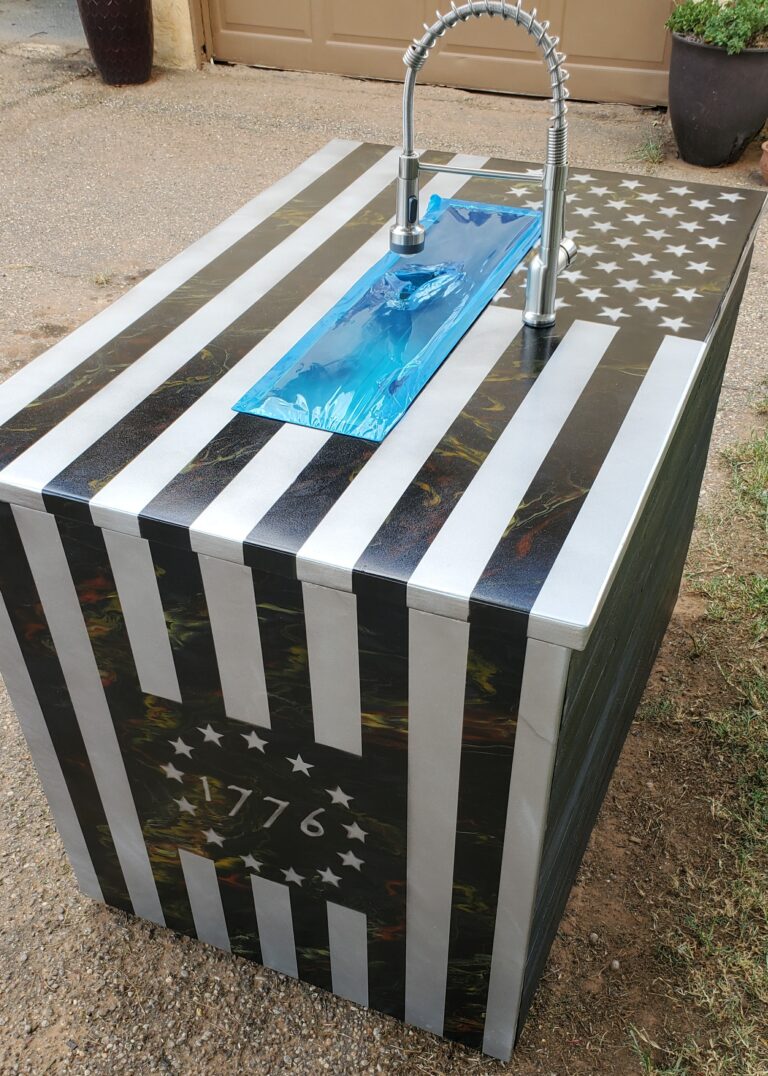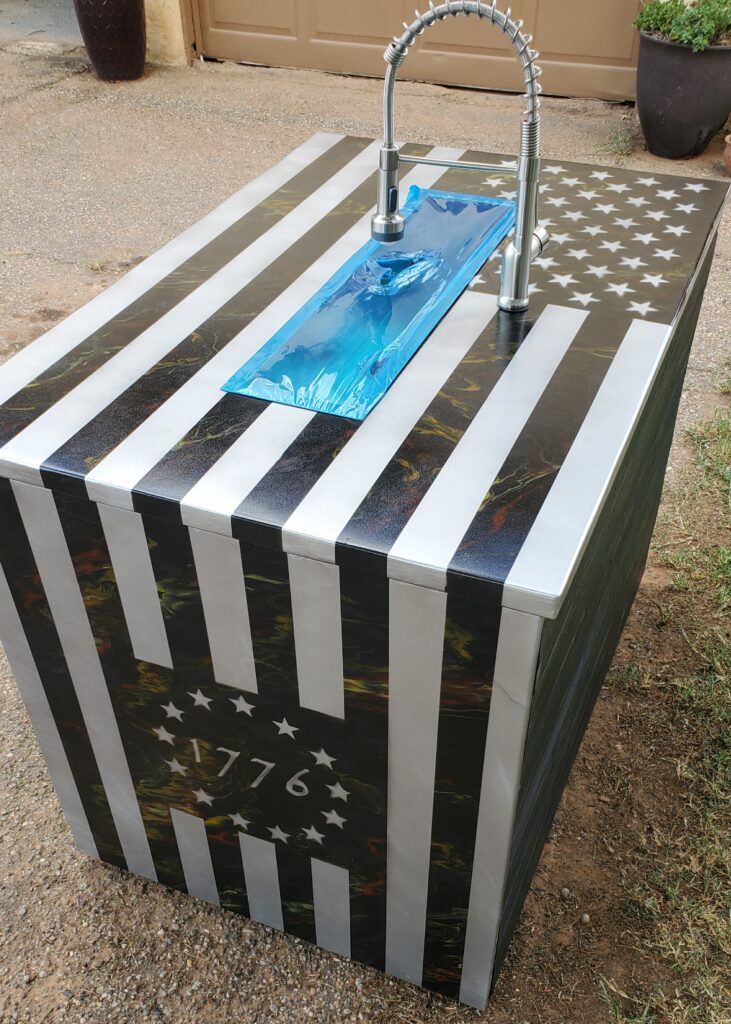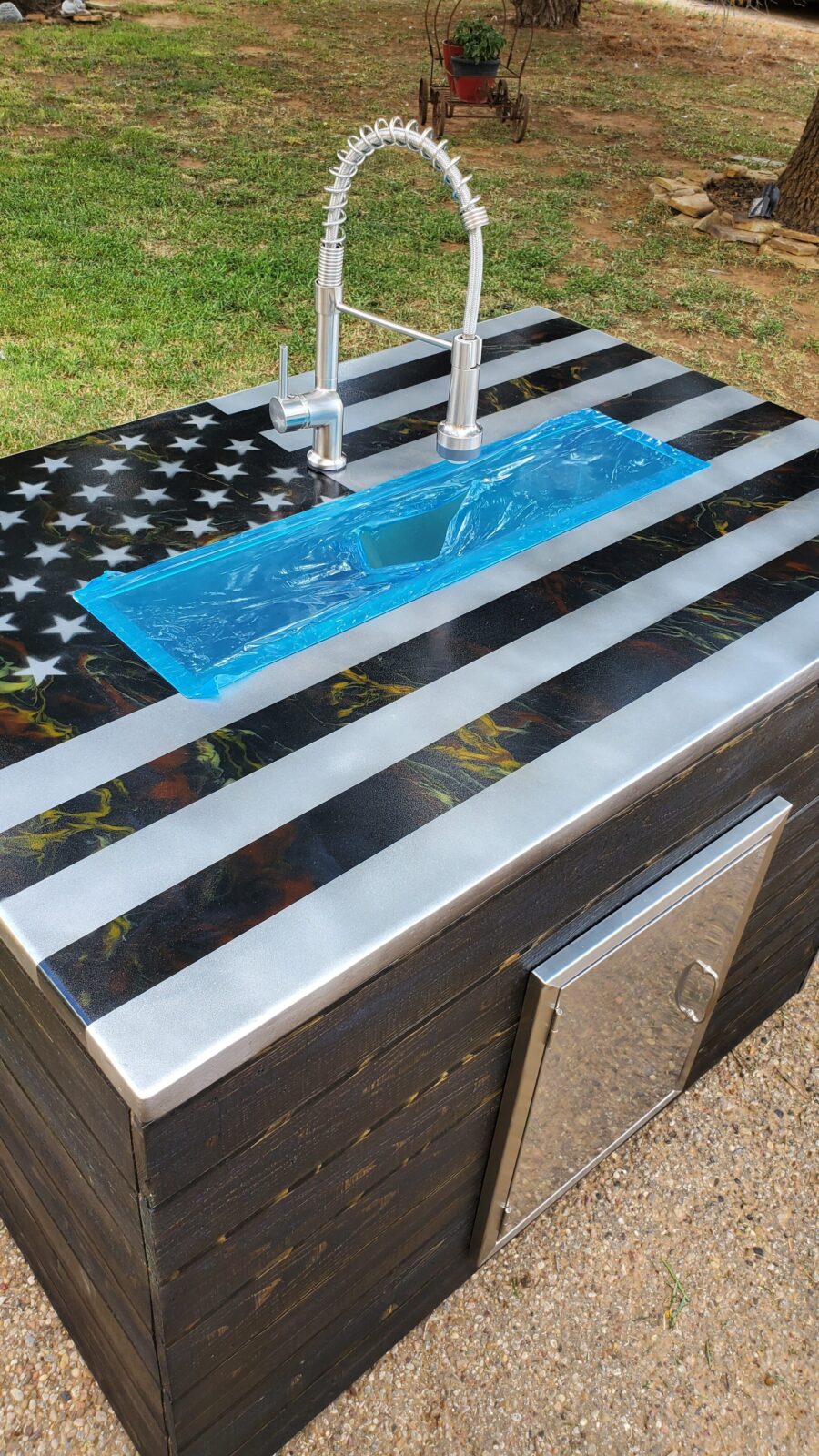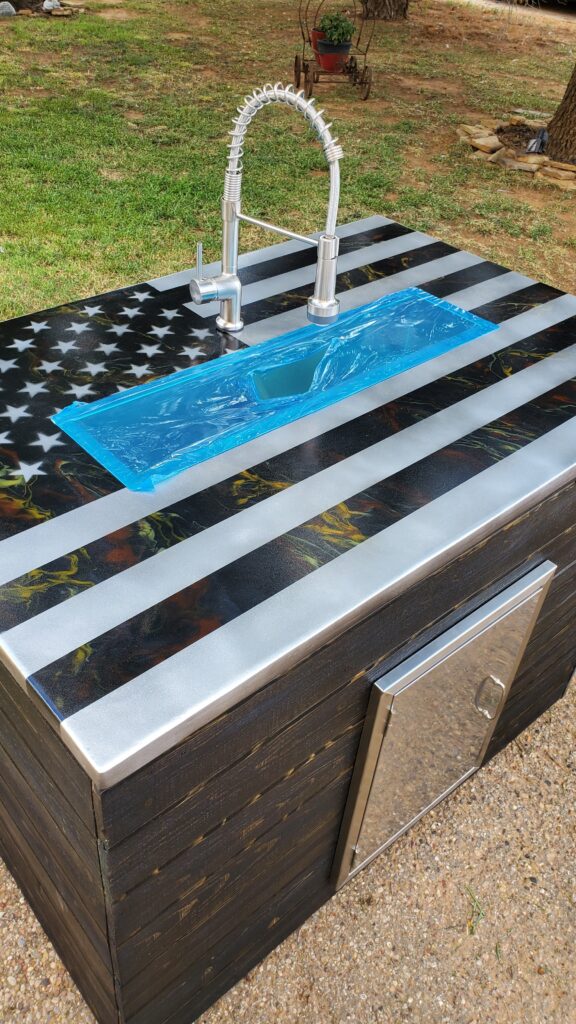 Outdoor Kitchen Countertop Stains & Sealers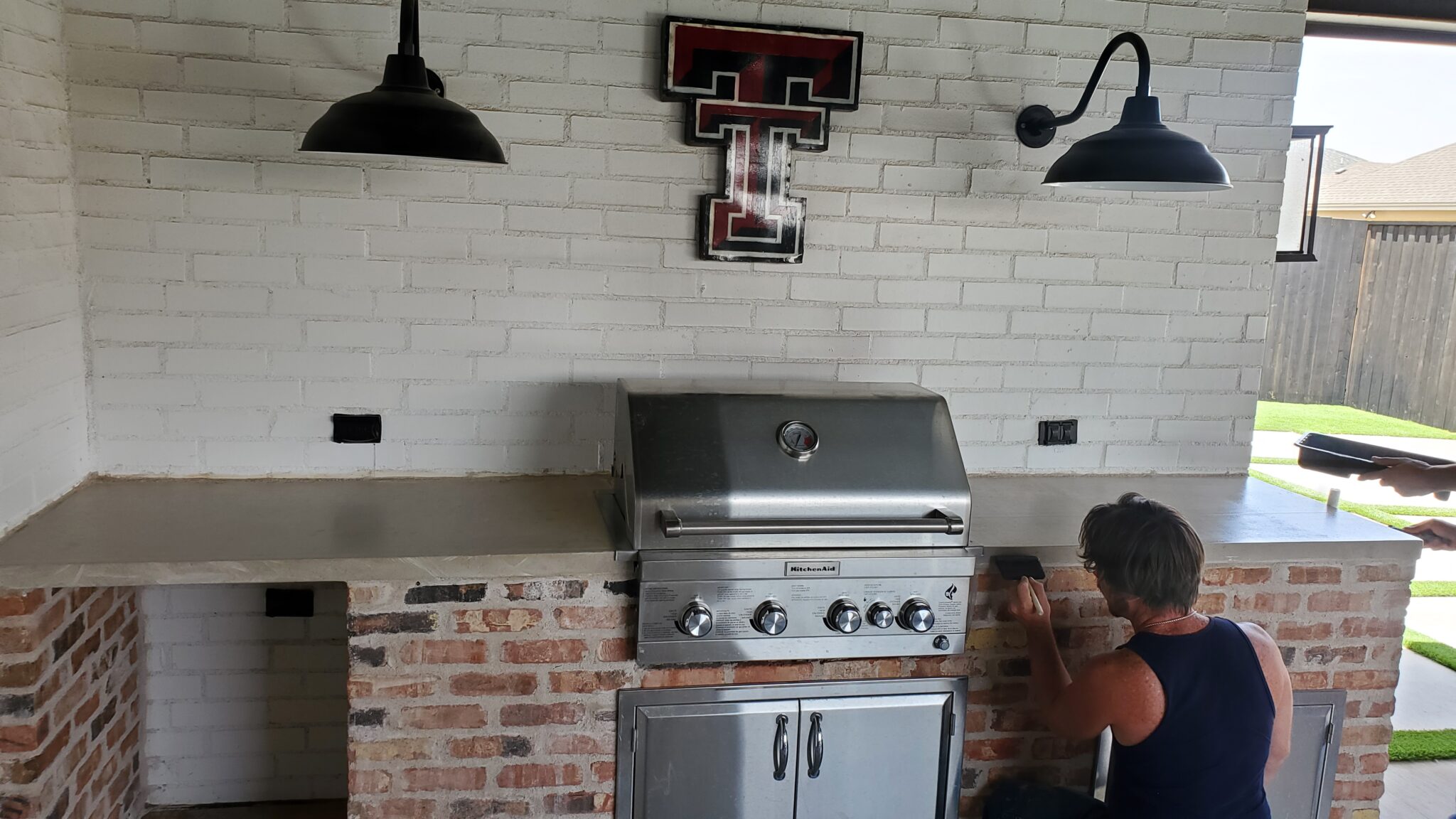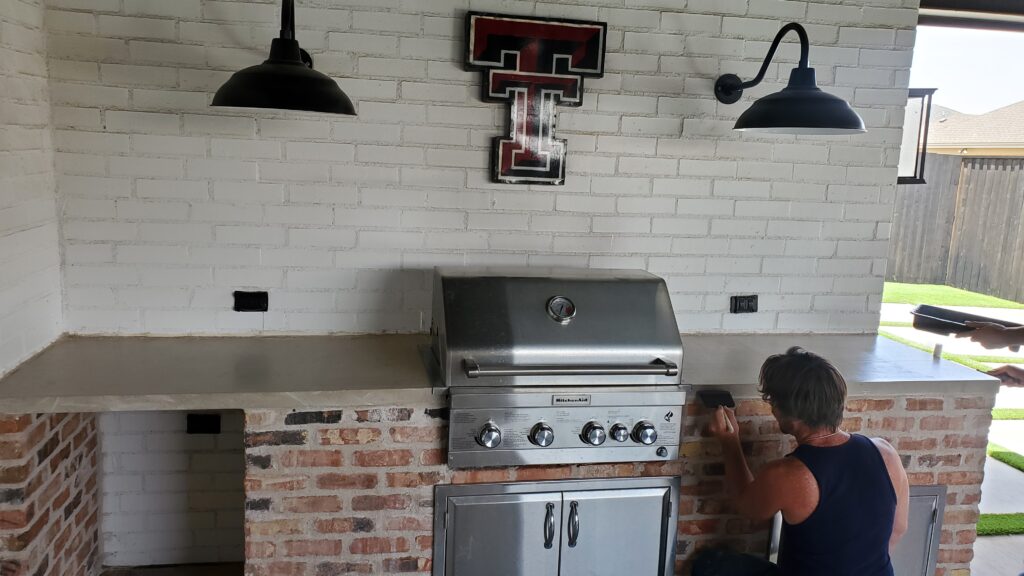 Concrete Countertop Sealers
Product Features:
Tenacious Adhesion
Low VOC
Excellent Gloss or Natural Finish
Superior Resistance to Common Chemicals & Solvents
UV and Yellow Resistant
Durable Against Abrasions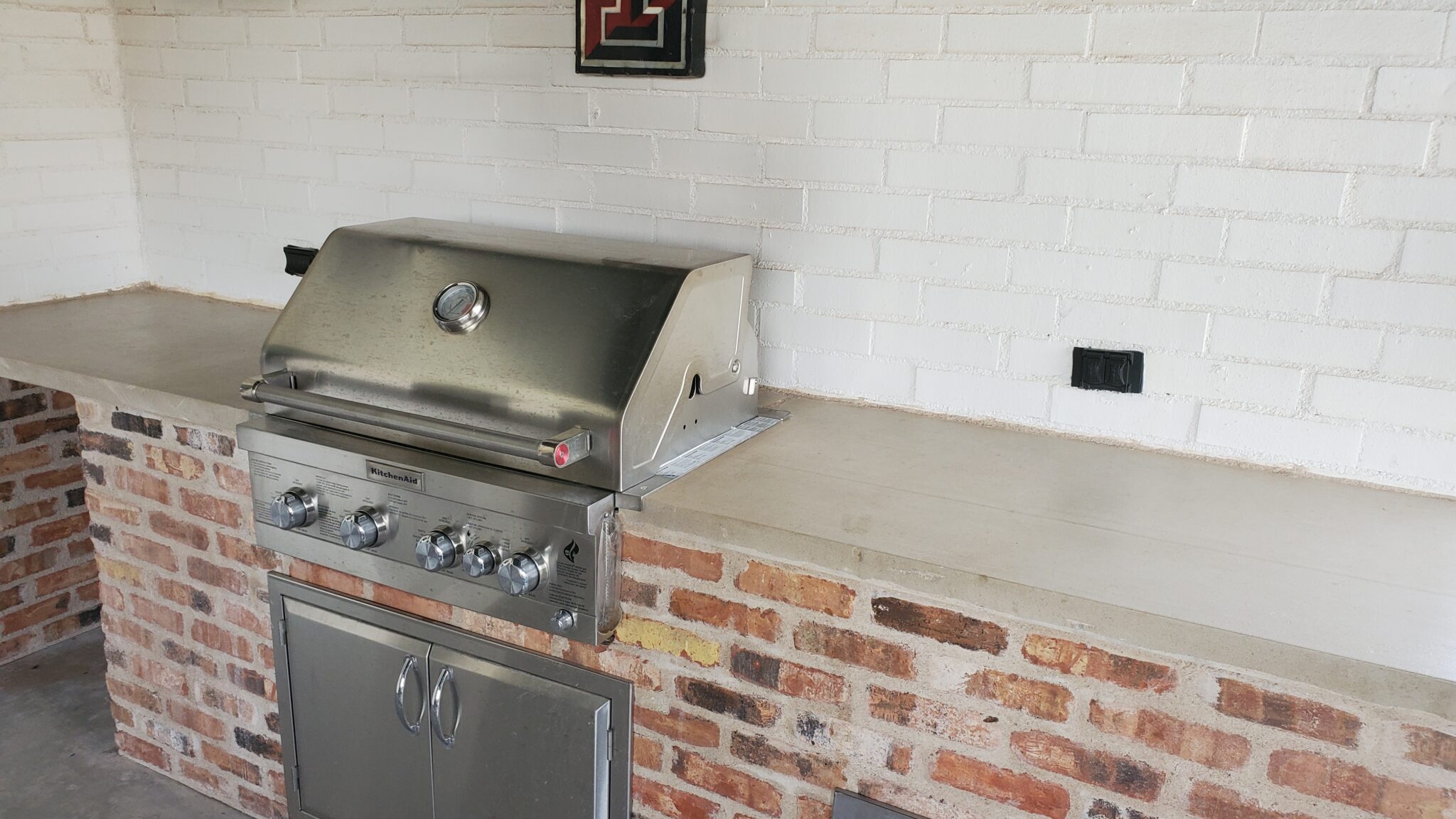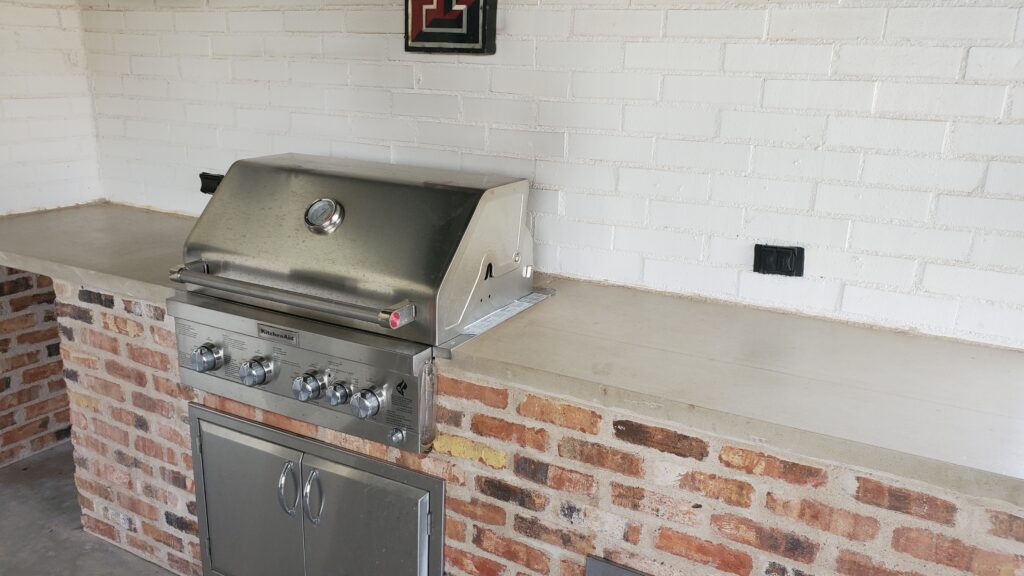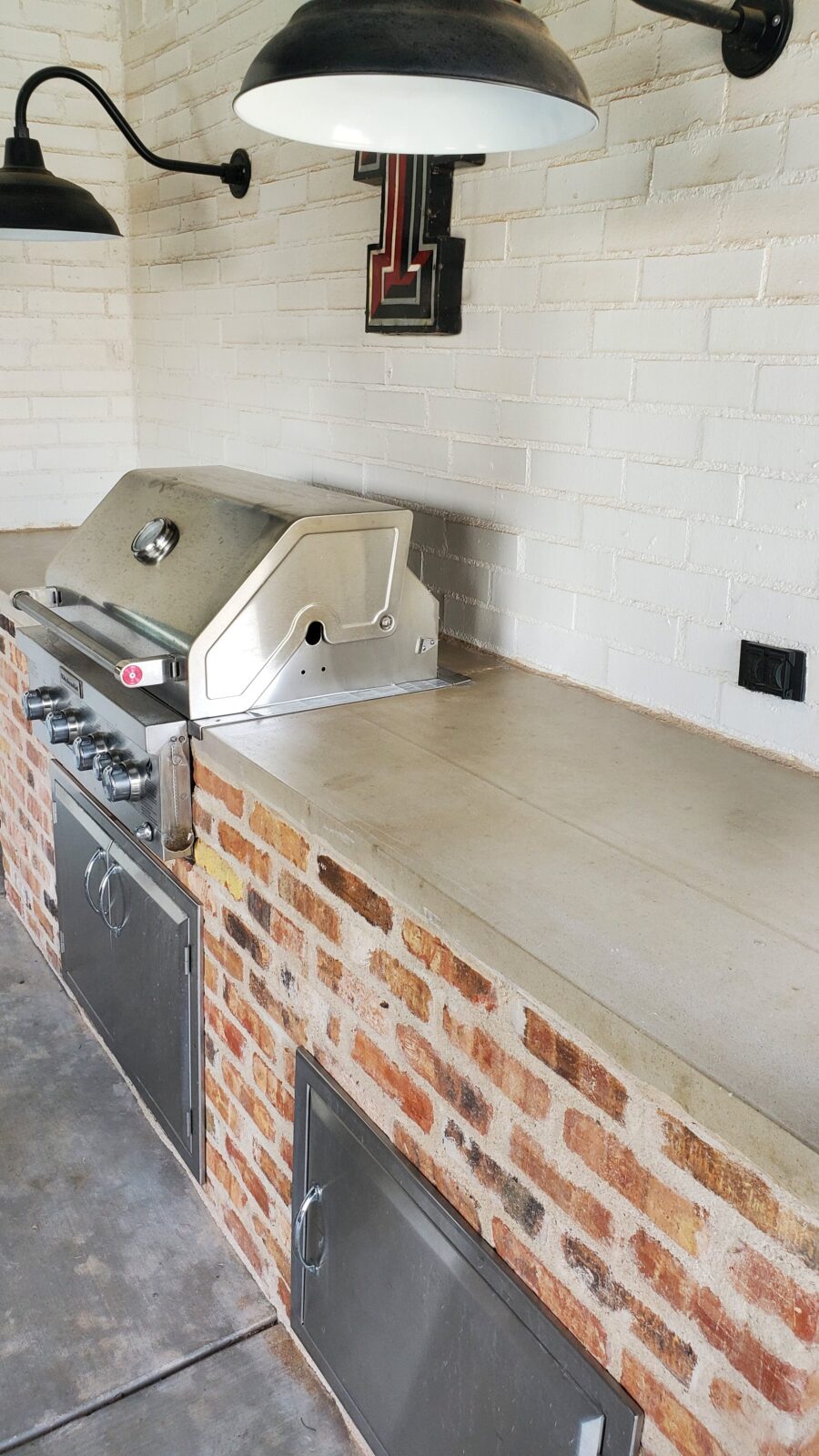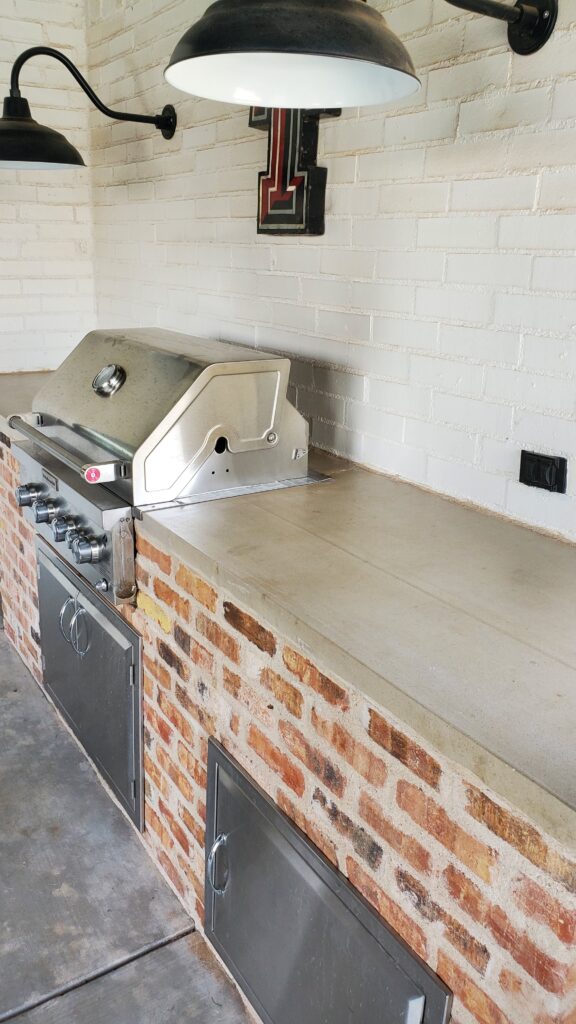 Outdoor Kitchen Concrete Countertops
Concrete countertops are very strong and durable. But without a sealer coat for protection the surface is prone to staining, scratching, and chipping. A food safe coating will help keep your surface clean and free of grease stains.
Choose Colors wtih Gloss or Natural Finish.