Acid Stain Concrete Floors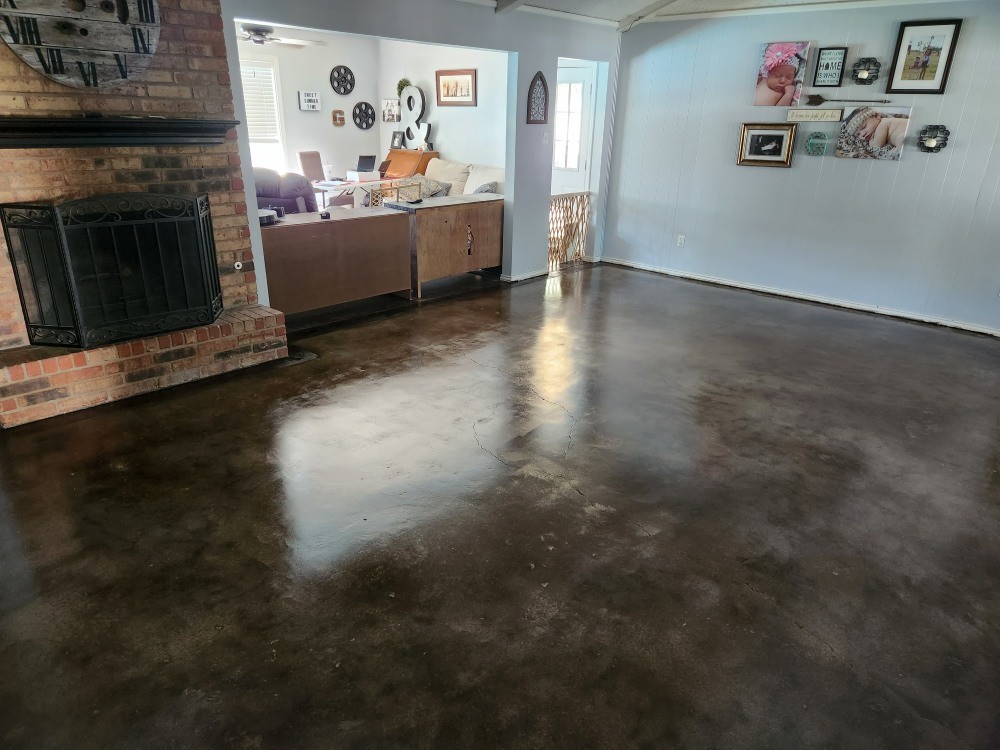 Acid stain concrete flooring is a great way to get the look of a more expensive stone or tile flooring at a fraction of the price. Acid stain concrete floors are perfect for interior and exterior floors and you can use them in commercial and residential applications.
At Texas Diamondback Concrete Resurfacing, we provide a long-lasting finish with (2-3) different top coats. You can choose between glossy or matte finishes to find the look you want for your home or business.
We're here to answer any questions you have about acid stain concrete flooring, so feel free to contact us today.
What Is Acid Stain Flooring?
Acid Stain is a chemical process used to enhance the color and luster of concrete floors. The process involves applying a chemical solution directly to the concrete surface, which reacts with the minerals in the concrete and leaves behind a glossy finish that looks like polished stone or marble.
It's an economical way to add a high-end look to your interior or exterior floors without having to replace them.
We stain interior and exterior floors—commercial or residential—so feel free to contact us with any questions or concerns, we're happy to help.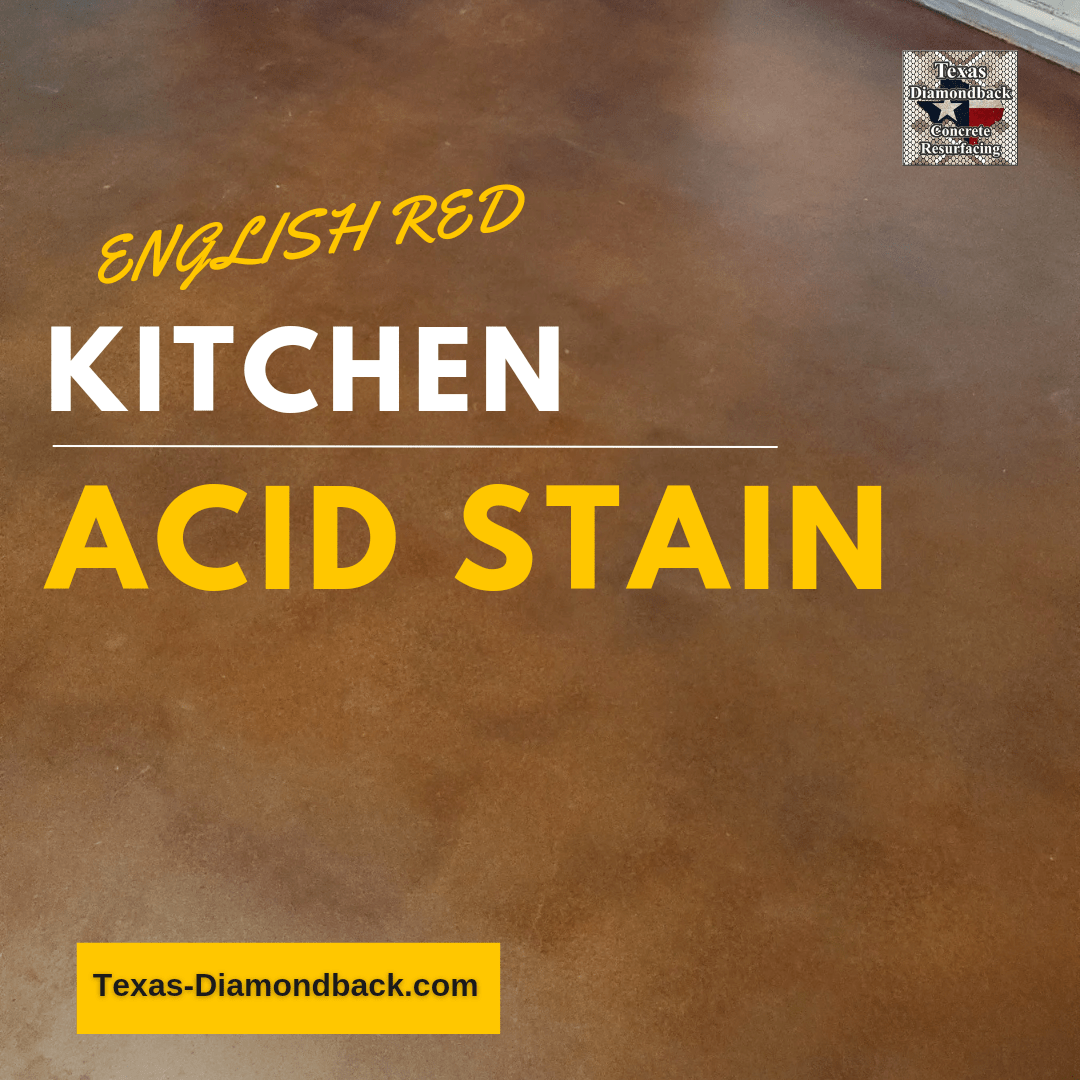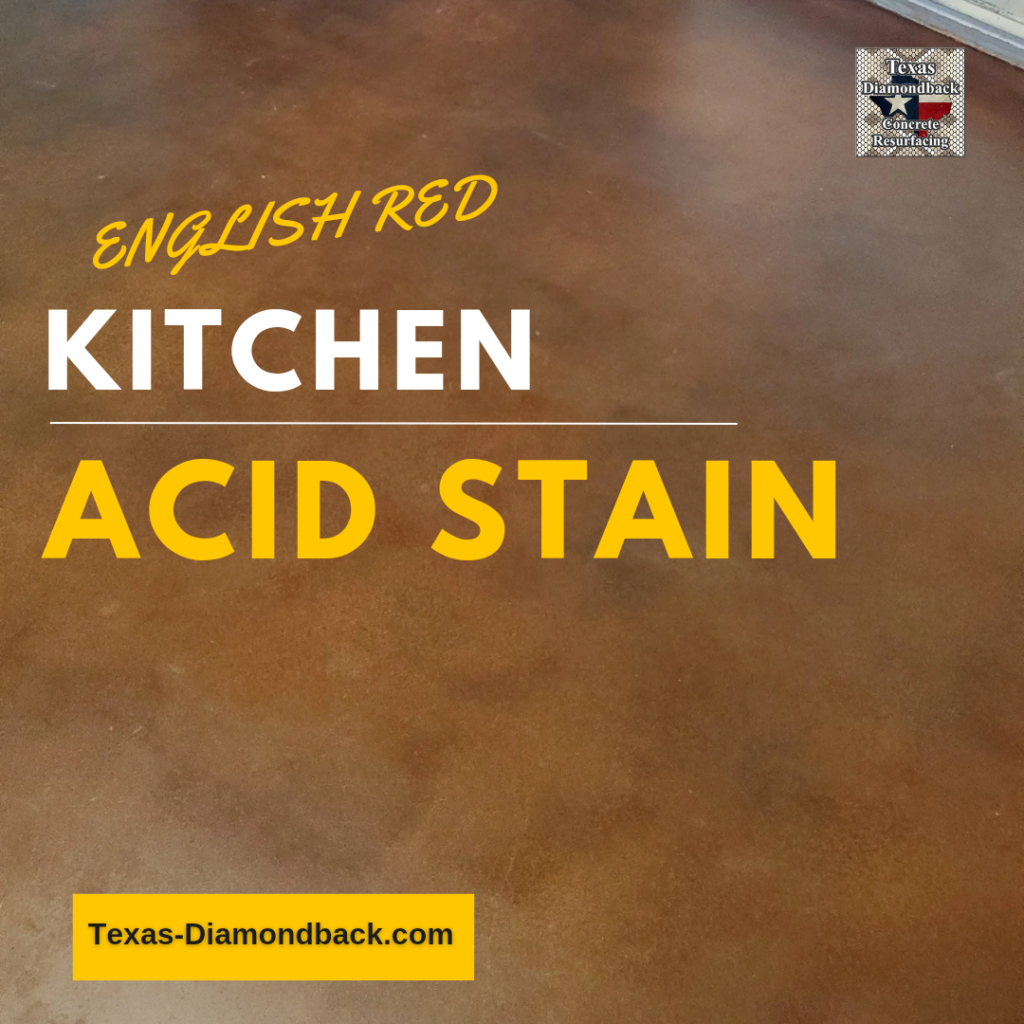 How to Know If an Acid Stain Is a Right Choice for Your Concrete Surface
When choosing the right acid stain for your concrete surface, there are a few things you should consider before you make a final decision.
First, consider the type of acid stain you're looking for. Do you want something that will give your concrete floor a single-color finish? Or do you prefer a multi-colored look? If so, then an acid stain is probably right up your alley.

Second, think about what kind of surface you're working on. Is the area exposed to moisture? Does it get very little or no foot traffic? The answers to these questions will help determine what type of concrete surface is best for an acid stain application.

Finally, think about how much time and money are important factors in determining which method works best for your situation/budget/needs. There are possible additional costs associated with applying the acid.
When it comes to acid stain concrete flooring, there are a lot of factors you need to consider before deciding if it's right for your project.
Luckily, we're here to help.
If you have any more questions, don't hesitate to call us at (806)438-3407 or email us by filling out our online form. We're always happy to answer any questions you have and help you find the perfect solution.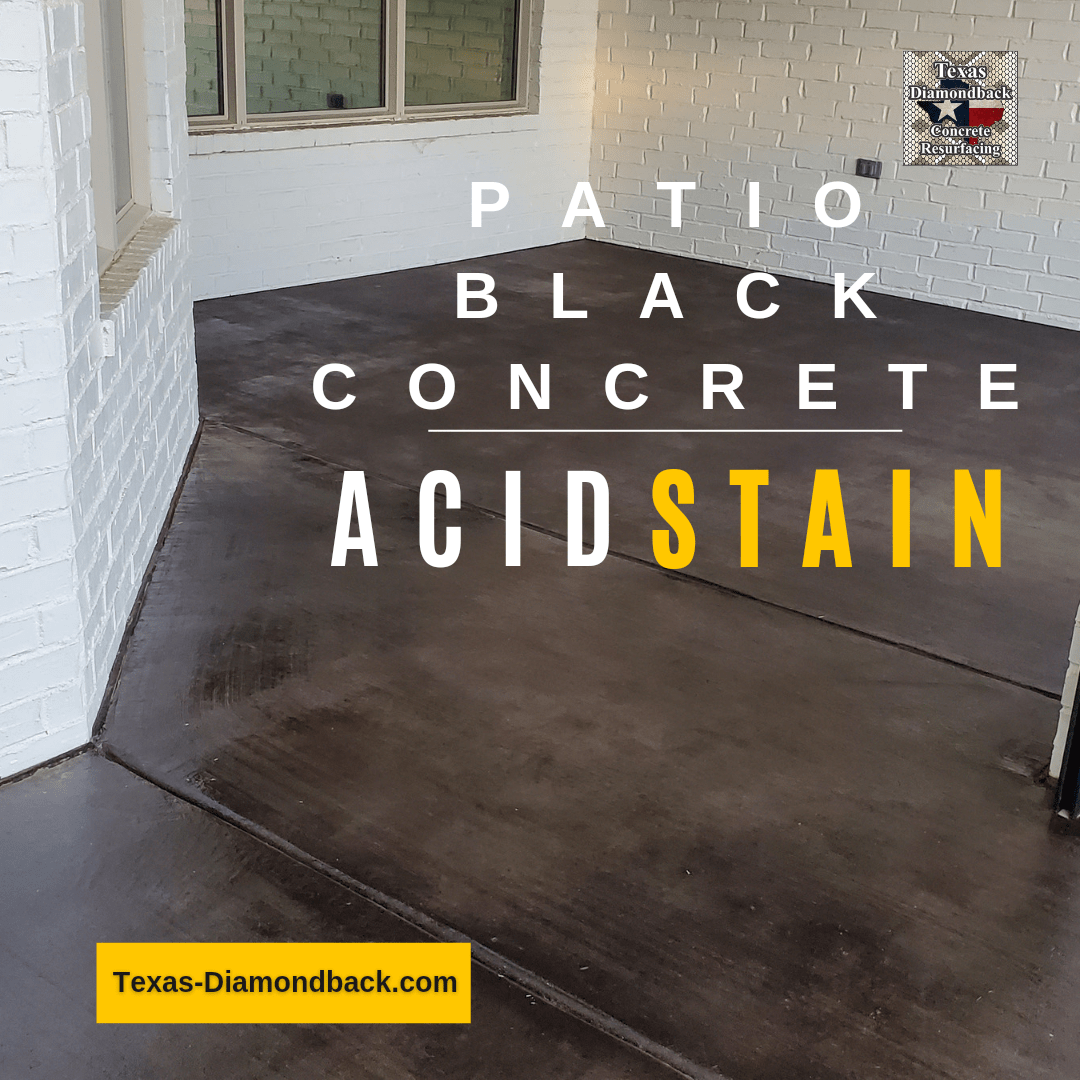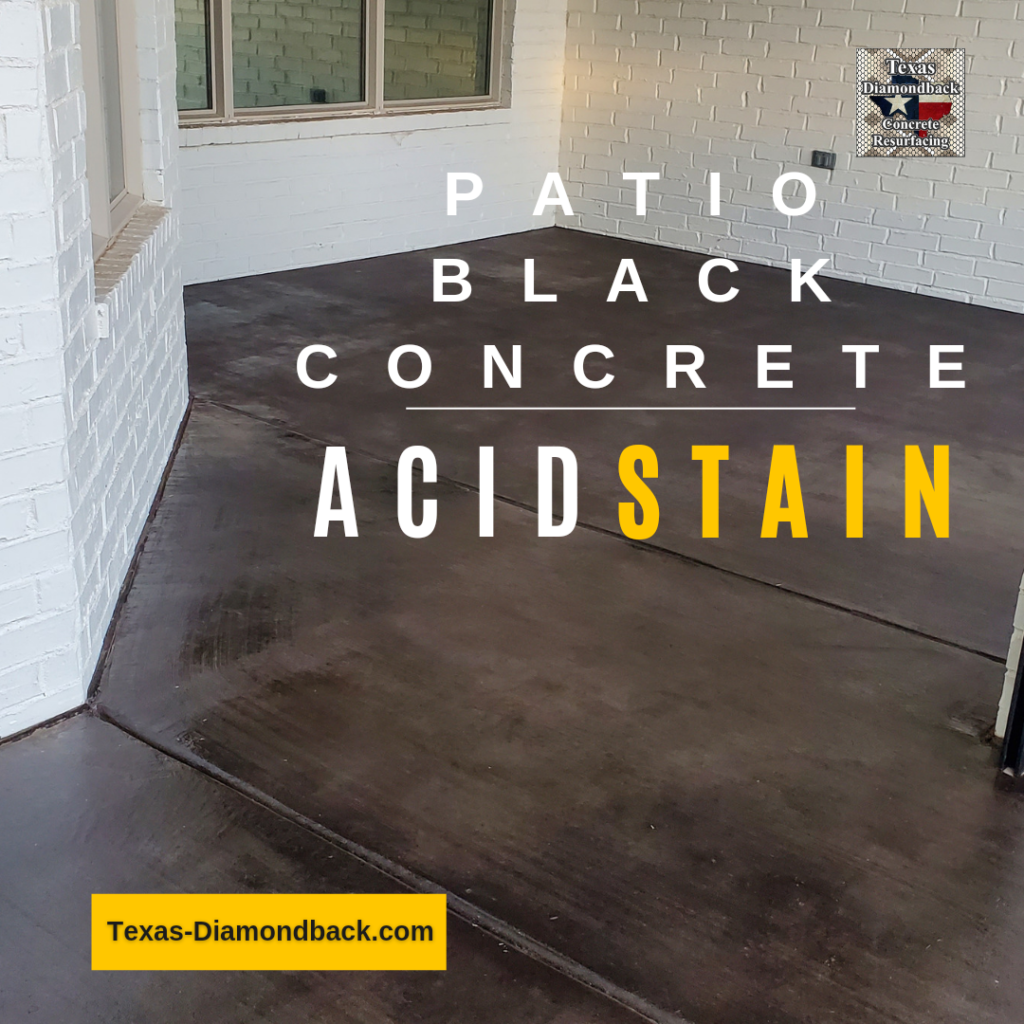 Acid Stain Concrete Floors for Interior and Exterior Flooring
Texas Diamondback Concrete specializes in acid stain concrete flooring for both indoor and outdoor applications. We have served Lubbock since 2018, providing high-quality service at competitive prices. Our experienced staff will work with you every step, from selecting the right color scheme and finish options to installing and maintaining your new floors.
Our process is simple: we come to your location, assess the space, and then give you a quote based on your needs. Once we've agreed on a price, we'll start work immediately—your project is done in no time.
The team at Texas Diamondback Concrete prides itself on being fast and efficient with all of our projects. So, if you want an acid stain concrete floor installed quickly with minimal hassle, look no further than Texas Diamondback Concrete.
Why Choose Us?
When you're looking for acid stain concrete flooring services, you want to work with a company that will give you the best results.
Texas Diamondback Concrete has provided acid stain concrete flooring and other concrete services in the Lubbock Texas area since 2018. We're committed to providing our customers with the best possible service. Our goal is to ensure that our customers are happy with the end result of their project.
Our customers have many choices when selecting a concrete contractor, so we strive to provide superior customer service and satisfaction. We will work with you on your project from start to finish and stay in contact throughout the process.
Whether you're looking at doing some remodeling or just want an upgrade in your home's décor, contact us today and let us show you how easy it is.
Stained Concrete Polished to Perfection
If you're interested in learning more about us or want us to come out and give you an estimate on your next project, please get in touch with us at (806) 438-3407. Or Request an Estimate on our Contact Page. We look forward to hearing from you soon.