Kitchen Countertop Remodel Designs
Kitchen Countertops can make a big difference in interior design, and there are several options to choose from. Before a renovation, you should review the top ten materials and determine what styles suit your needs. Granite, marble, quartz, soapstone, butcher block, and epoxy coatings are popular countertop materials. You can also choose tile, stainless steel, laminate, concrete, and other solid surfaces. Here's an overview of the top kitchen countertops and remodeling design ideas: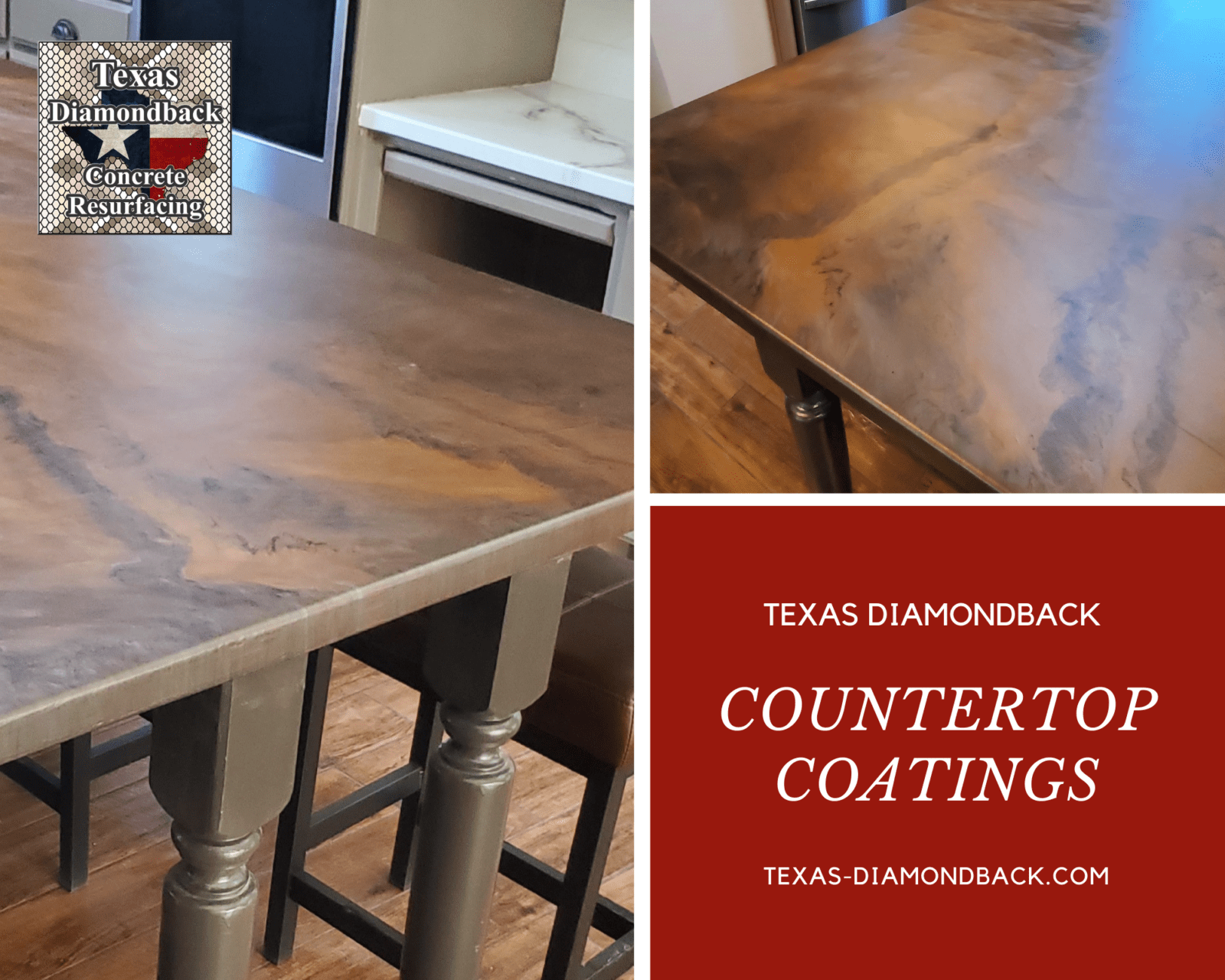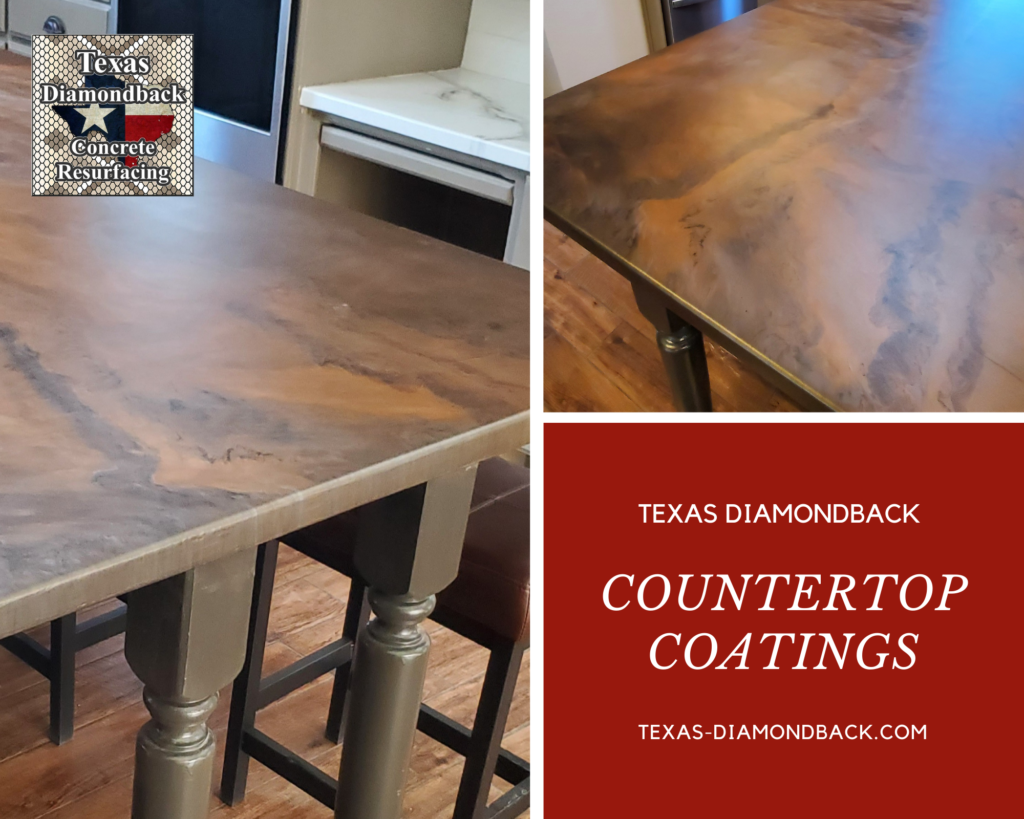 Types of Kitchen Countertops
Kitchen countertops can be distinguished by the types of materials used in the design. Granite, Marble, and Quartz are the three most popular options and have been trending for more than a decade. However, homeowners have a wide range of materials to choose from, including Soapstone, Butcher Block, and Epoxy Coatings. Natural stones like granite are considered the premium choice for luxurious designs and high-end aesthetics.
Granite excavation yields unique patterns and characteristics, and most countertops are available in limited numbers. Granite is also 100% natural and is quarried from the ground, cut into size, and polished for the final appearance. Quartz and marble also offer natural stone with a few additives to fix the inherent shortcomings of ground-quarried stones. Each material has unique pros and cons, so it's vital to review every option before installation.
Current Trends for Kitchen Counters
Trends keep changing, so it's advisable to install functional countertops that meet your needs for longevity and aesthetics. Working with a reputable remodeling company will help you incorporate interesting trends while achieving a fully-customized installation tailored for your preferences. Here are five current trends for kitchen counters:
a) Quartz Countertops
Quartz has made a tremendous resurgence among homeowners and is among the trendiest kitchen countertop option at the moment. Like Marble and Granite, it offers stunning aesthetics and 100% customization. It is also a natural stone with reinforcements to increase longevity, functionality, and visual appeal. Many homeowners also choose quartz because it is affordable than other natural stone materials like granite.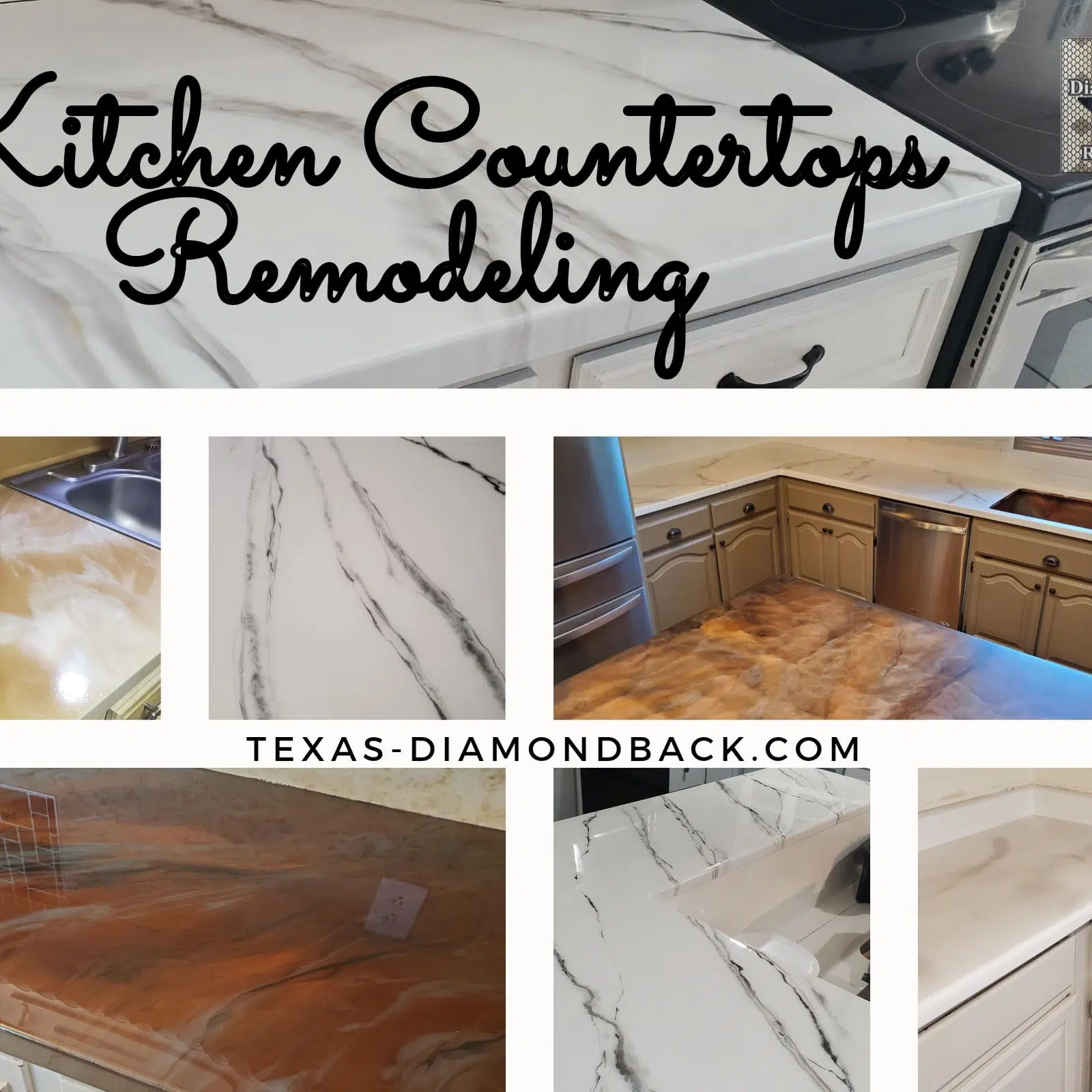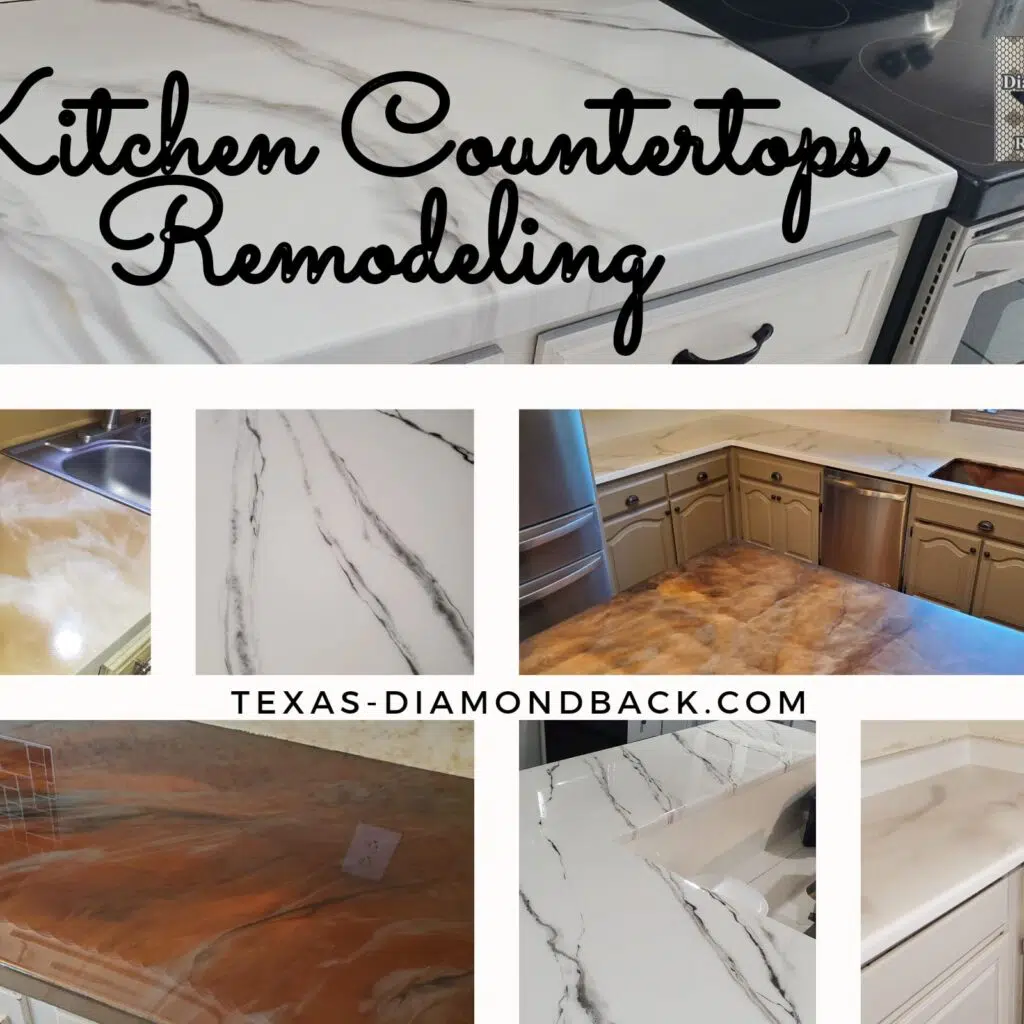 b) Honed and Mate Finishes
Shiny, glossy, and polished countertops dominated the trends for a long time. However, there has been a recent shift with more homeowners going for honed and matte finishes for a difference. Honed finishes are still soft and sealed but look more natural and texture-rich. The finish is available across granite, quartz, marble, and other materials. As such, homeowners have remarkable flexibility concerning the appearance and materials, with options from total matte to light reflection and everything in between.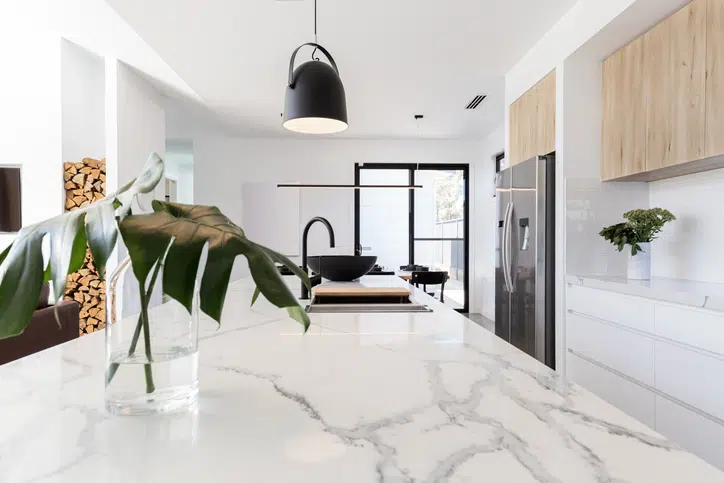 c) Waterfall Island Countertop
The waterfall island countertop isn't a novel concept, but the trend has undoubtedly picked in recent months and is set to remain moving forward. It offers a centerpiece oozing elegance and luxury. The waterfall effect is stylish and extends the luxurious nature of the material in a clean, neat design. It is considered a showstopper and a great solution for protecting your installation and cabinets. 
d) Outdoor Kitchen Countertop
More people are pondering installing a kitchen countertop in their backyard, and the trend has picked up since 2020. Outdoor counters are precisely what the name suggests; installed outside, so they are an option if you want additional kitchen counters and have extra backyard space. You can use all kinds of materials, including natural stone, tile, and concrete. However, outdoor counters come with added maintenance, such as sealing and weather protection.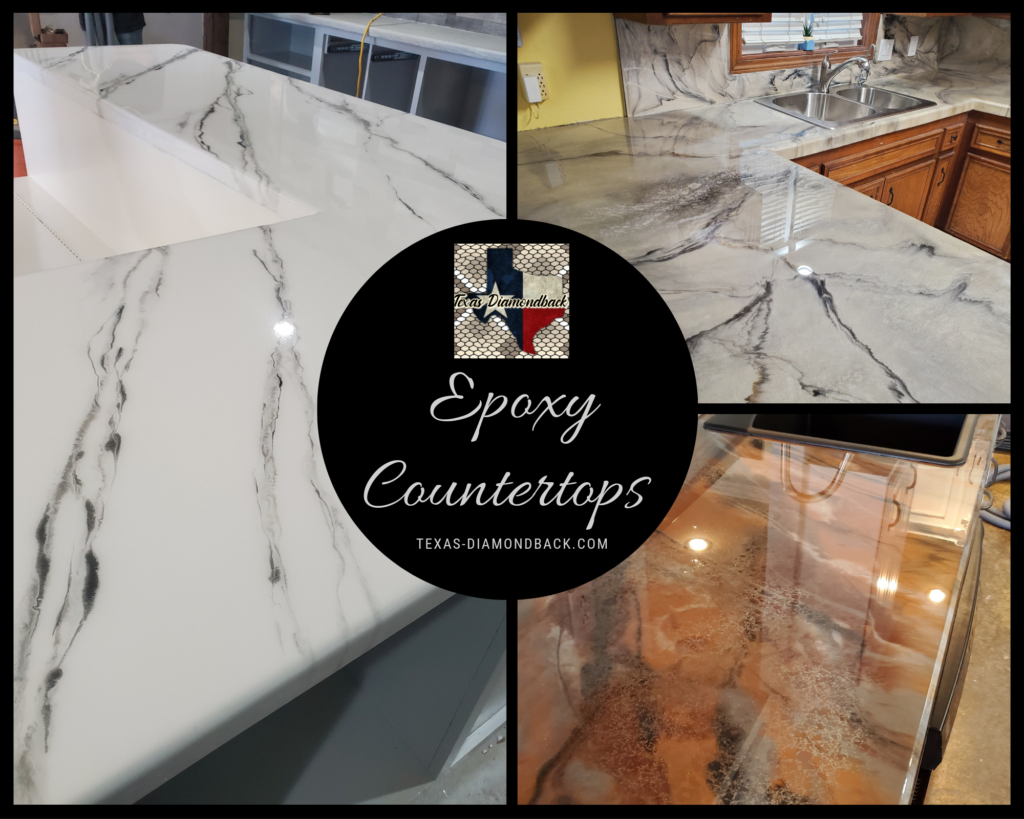 Kitchen Countertop Remodel Ideas
Installing new countertops is one way to give your kitchen a facelift, but you don't always need a huge investment. Painted improvements and laminates are just as exciting as new installations if handled by a professional. Below are three countertop ideas to think about when looking to remodel your kitchen:
• Save More with Modular Granite – Offers a compromise between slab granite and tile granite and provides an excellent solid surface. Modular granite is also more affordable than standard granite and comes with a unique, customizable installation process.
• High Definition Laminate – If you can't afford premium granite designs, you can at least attempt to replicate their appearance with high definition laminate. Go for designs resembling natural granite without the repetitive patterns of popular laminates.
• Poured Epoxy Counters – Epoxy isn't your average solid surface counter. It is poured in a liquid state and cools into a shiny, aesthetic surface with unique design elements. Epoxy Countertops provide a non-porous surface with no seams. You can choose amazing colors to match your kitchen décor and cabinets.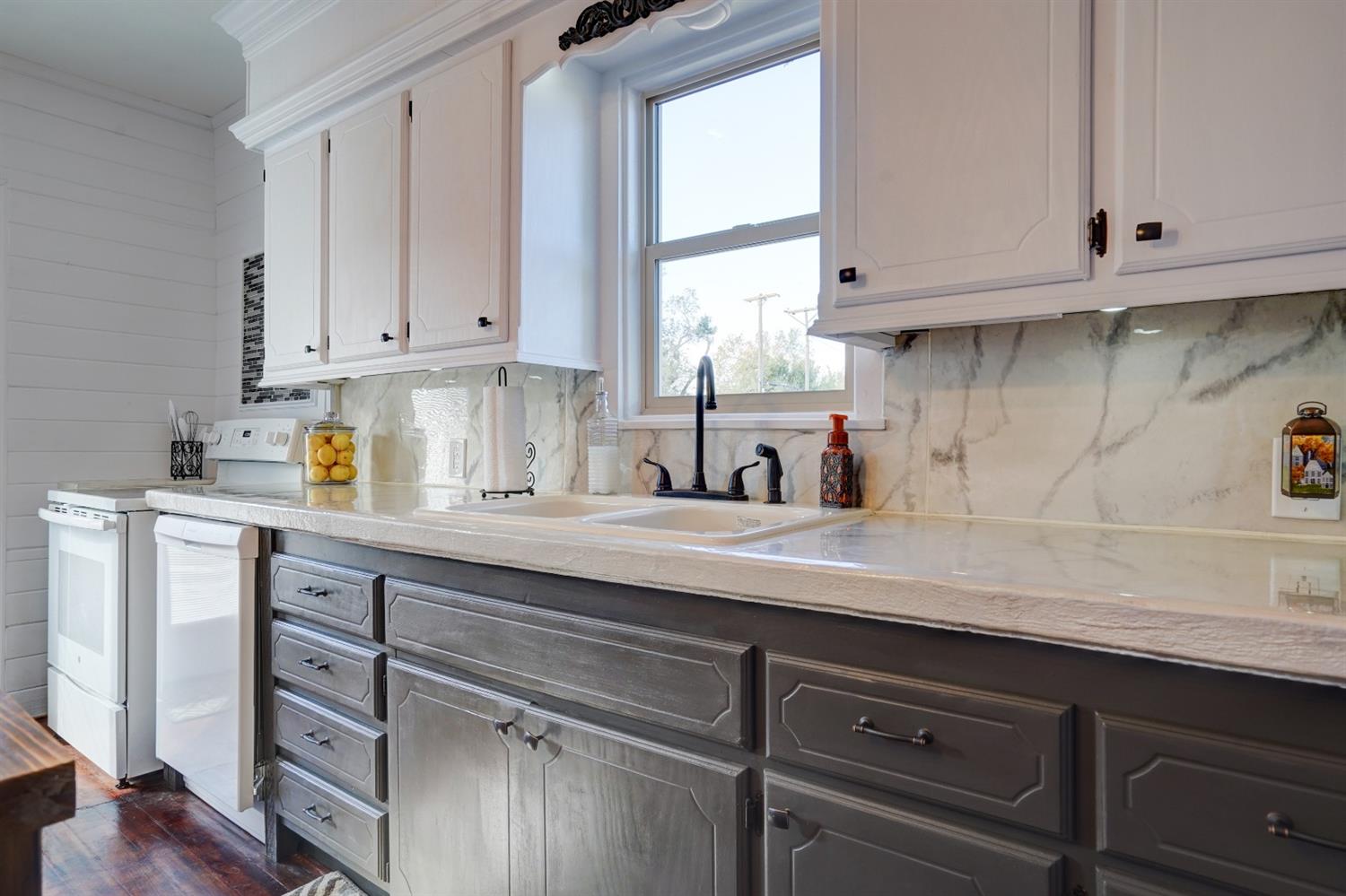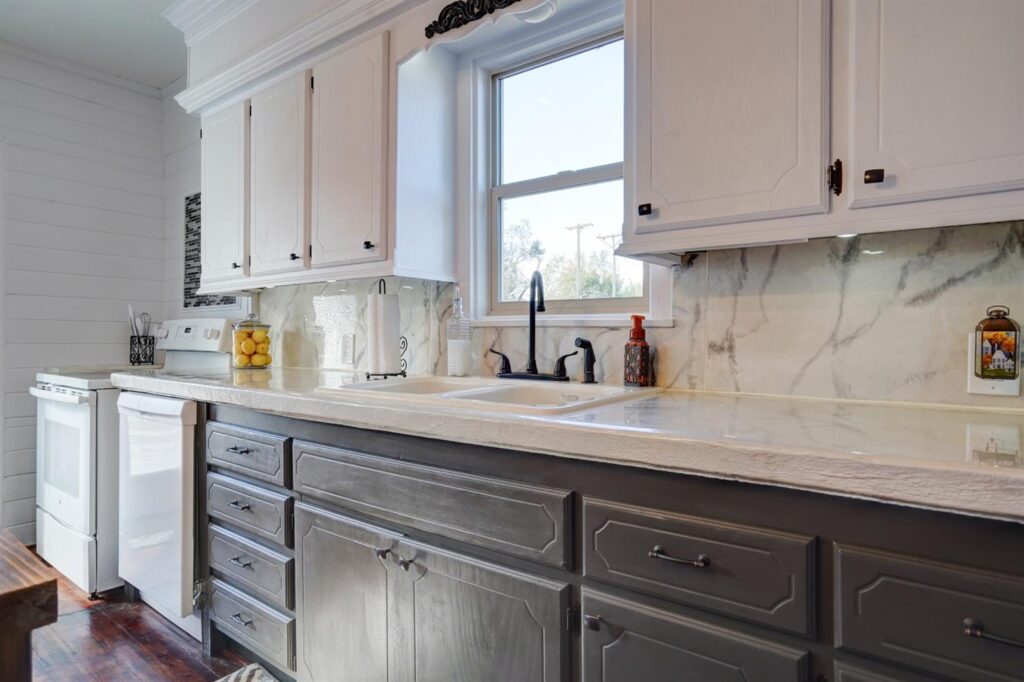 Working with a Kitchen Renovators
There are various kitchen renovation ideas and options, and you can easily customize any design to suit your needs. You should work with a reliable kitchen renovation company to achieve high-quality installation and create your vision to perfection. You can contact Texas Diamondback Concrete Resurfacing to start planning your kitchen renovation. 
Find Inspiration
Contact us today for your Free Estimate.